Attorney Job Search: Secrets To Winning The Career You Want
Posted on by Charisse Curiel
Getting ahead in your career isn't just about getting the right job at the right salary, it's also about taking on a winner's mentality. Let's take a look at four secrets to winning the career you really want.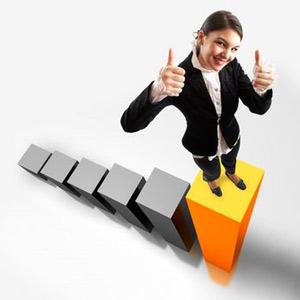 Adjusting your self-perception. No matter who you are right now or how others perceive you, what really matters is your self-perception. Are you the "broke recent law school graduate" or the "future financially successful attorney?" How you perceive yourself will dictate what actions you will take in your life and even what opportunities you will pursue. Adjust your self-perception so that you can accurately determine your worth, your strengths, and the weaknesses you need to improve.
Keeping your commitments. Few people keep the most important promises they make. If you want to become someone that others feel they can depend on, you must gain a reputation for keeping your commitments. The key to mastering this quality is trying to only promise what you know you can deliver. Be sure to under-promise and over-deliver.
Accepting current conditions or changing them. The most successful attorneys understand that they're living in a world that has a set of rules and limitations they didn't create. One of the keys to their success is that they accept the realities of the world or they take responsibility for changing them.
Playing the cards you were dealt. Not everyone was born into wealth or even a loving and supportive family. Unfortunately, there's nothing you can do about your origins or the spells of bad luck that have come your way. If you want to get on the road to winning, you must learn to play even a bad hand well.
If you want to get the most out of your attorney career, you must shift into a winner's mentality. Subscribe to the Leopard Blog for discussions on diversity, law firm insights, and other relevant topics.
Leopard Solutions is an online resource for real-time legal data and insights for law firms, corporations, law schools, recruiters, and attorneys. Our suite of data intelligence tools helps you with business development, firmographics, marketing, and data analysis. Our tools are popular with HR teams, talent acquisition/recruiters, business development, sales, and marketing teams.