Attorney Job Search: How To Ace The Callback Interview
Posted on by Charisse Curiel
Attorney Job Search: How To Ace The Callback Interview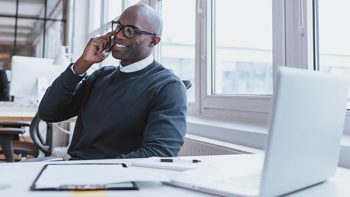 You remember that informational interview you rocked?  Now you have the callback interview. Getting a callback interview gives you a boost of confidence and hope. However, if you want to gain the edge in actually getting the job, you NEED to be prepared to deal with diving deeper into your successes and that can be annoying. Here are tips on what to expect:
Details. Details. Detail. Mind your details! Since the interviewing panel (or individual professional) is already familiar with your resume and personality, during this round of interviewing they will dig a lot deeper. The focus will be on the doubts they have about your experience or your level of fitness for the position. Don't be deterred! For preparation provide more solid evidence that you're the right fit for the position using the STAR method. Build upon what got you to the next round and you'll be sure to kill it.
It's a two-way street. You're vetting this employer just as much as they are vetting you. If you have questions or concerns about something, don't be afraid to ask questions. Make sure that you ask your questions in a way that shows curiosity, not suspicion. Curiosity shows your level of interest in the job, your willingness to learn, and it gives the employer an opportunity to share information that they believe will make you even more excited about the possibility of working for their law firm.
Prepare your references. If you're getting a callback interview, it's inevitable that they will be contacting your references. Remind your references that they may receive a call or an email. Remind them of the important points about your work with them and how you contributed to the team. Previous managers and supervisors can get bogged down so a reminder call or email helps loads.
Additional tip: In regards to areas or requirements where you're not the strongest, like the job description requesting five years' experience but you only have three; prove that your three years' is just as strong if not stronger than someone else's five. Prove that your three years'  was spent laser-focused on learning everything you needed to know to get there sooner than the rest. (You see, killing it!) If you properly prepare for your callback interview, you will gain an edge over other candidates.
Leopard Solutions is an online resource for real-time legal data and insights for law firms, corporations, law schools, recruiters, and attorneys. Our suite of data intelligence tools helps you with business development, firmographics, marketing, and data analysis. Our tools are popular with HR teams, talent acquisition/recruiters, business development, sales, and marketing teams.