Attorney Job Search: Does This Job Opportunity Pass the Quality Test?
Posted on by Charisse Curiel
Attorney Job Search: Does This Job Opportunity Pass the Quality Test?
Last week, Leopard Blog focused on the legal recruiter. However, for there to be a need for the legal recruiter, there must be an attorney candidate that has a need or some level of interest in a job. At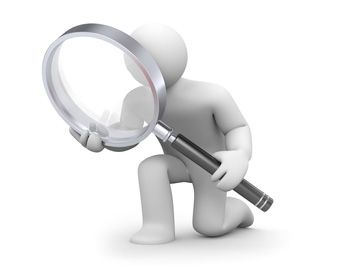 the point of application, before you apply for the job or accept the job offer, you need to measure the job opportunity against your standards and expectations. Does this job opportunity pass the quality test? Don't have a quality test? Here are some basic questions you should ask to find out if a job passes your quality test – if it does not pass, your recruiter can also help you master the art of walking away.
Will you learn something new? Every job and every opportunity, in general, should be a stepping stone for moving your career forward. If you're considering accepting a job that will not stretch your skills, it may not be worth your time. If you qualify for more than 80% of the ob related tasks and projects, you're too qualified and will most likely not learn anything to help further along your career.
Is the work schedule right? What is the average workweek of an attorney at the firm? Is there any balance? Is there a lot of overtime? Does the work schedule match the lifestyle you want to maintain? If you're someone looking to spend more time with friends and family, a law firm that demands overtime every week or weekends, may not be the right place for you. Consider the time that you have to give up, the pieces of you that will go with it before you accept an offer.
Do advancement opportunities exist? Once again, moving your career forward is the primary goal you should be focused on. Will this job offer advancement opportunities that help you realize your career goals? If not, you may want to keep looking.
What's the firm's reputation? A large part of a quality test is the firm's reputation. Research the firm's reputation; what do clients say? What are the employees saying about the firm? Even if a law firm has a great reputation with employees, you may want to think twice if there are negative comments/negative press from clients.
Before you have your recruiter chase a job opportunity, make sure it is something that you want. This is the place where you will spend the most time for three or more years. If it will help you advance your career and meet your goals, go for it. If there are more cons than pros on your list, considering walking away. Subscribe to the Leopard Blog for discussions about diversity, law firm insights, and other relevant topics.
Leopard Solutions is an online resource for real-time legal data and insights for law firms, corporations, law schools, recruiters, and attorneys. Our suite of data intelligence tools helps you with business development, firmographics, marketing, and data analysis. Our tools are popular with HR teams, talent acquisition/recruiters, business development, sales, and marketing teams.