Attorney Job Search: Answering Questions About Confidentiality
Posted on by Charisse Curiel
Attorney Job Search: Answering Questions About Confidentiality
Attorneys keep a lot of secrets. Confidentiality is part of the job. Attorneys also have to know how to not slip confidential matters during social conversations. So when hiring attorneys, law firms want to onboard individuals who know how to handle sensitive and confidential information. Today, many interviews include questions about confidentiality, sensitive data, and how you handle it all. Here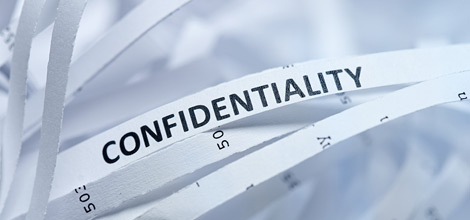 have a few tips on answering confidentiality questions clearly.
Showcase your knowledge. Help the hiring manager understand that you're familiar with client confidentiality rules governing lawyers. Discuss your familiarity with keeping client and law firm data secure. You may want to mention how you never handle client data over public Wi-Fi networks, how your previous employer invested in secure cloud technology to keep client and law firm data safe, and other security measures you take when handling sensitive information.
Discuss data security trends. Take a brief moment to discuss some of the most current data security trends and developments in the legal industry. By highlighting your understanding of these issues, even on just a basic level, it will give hiring law firms more faith in your ability to handle sensitive and confidential information.
Highlight your experience. Give examples of how you handle confidential or sensitive data at a previous law firm. The story should tell how the data was at risk of being exposed or even the legal implications of a data breach, and how your actions helped to reduce or eliminate the risks.
Share your personal philosophy. Your philosophy can be something to the effect that while not all data that is "sensitive" is "confidential," but that the client should rest assured that any information given is secure with the lawyer. Your personal philosophy regarding the handling of their sensitive information should emphasize that you understand that all client information will be kept safe from prying eyes.
Even if the question doesn't come up, you should always be prepared to discuss confidentiality. Subscribe to the Leopard Blog for discussions on attorney wellness, diversity, law firm insights, and other relevant topics.
Leopard Solutions is an online resource for real-time legal data and insights for law firms, corporations, law schools, recruiters, and attorneys. Our suite of data intelligence tools helps you with business development, firmographics, marketing, and data analysis. Our tools are popular with HR teams, talent acquisition/recruiters, business development, sales, and marketing teams.