Aiming for Gender and Racial Equity at Law Firms
Posted on by Charisse Curiel
Aiming for Gender and Racial Diversity at Law Firms
Reports show that gender and racial diversity is positive for the organization. Retaining and promoting women and ethnic/racial minorities is important if you want to continue to grow your business, and if the firm wants to effectively serve an increasingly diverse client base. Today, many corporations have made a commitment to diversify their team; they also want and expect their legal representation to be just as diverse.  Here are tips on steps a law firm can take to improve racial and gender equity.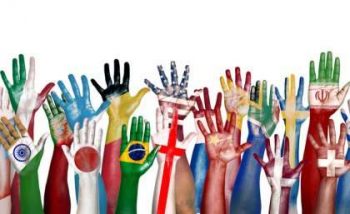 Develop inclusive networks. Help women and minority associates break into important networks in the legal industry. Make introductions and let people know about the positive experiences you've had with these associates. Making an introduction and adding a positive word can do wonders for breaking down barriers.
Offer leadership training. There are a lot of assumptions about the leadership capabilities of women and minorities. To help your diverse associates overcome these barriers offer leadership training that helps them understand the culture of your law firm and legal industry as a whole, and help them take on leadership roles.
Ask questions. Never make assumptions about what women or ethnic/racial minorities need at your law firm to succeed. Ask direct questions about what you can do to help them succeed in the workplace. This could be offering more work-at-home opportunities or cultural competency training for staff. Get the answers to your questions and take steps to improve your law firm's work environment.
Acknowledge and then ignore your assumptions. Everyone has assumptions. Most assumptions, however, are just wrong and can lead to bad business decisions. Admit to yourself that you have some prejudices about women and minority groups and make a commitment to challenge the assumptions by treating each person as an individual.
Creating an equitable law firm environment that's welcoming to women and minorities will require some effort on the part of partners and senior attorneys. Subscribe to the Leopard Blog for more discussions on diversity, law firm insights, and other relevant topics.
Leopard Solutions is an online resource for real-time legal data and insights for law firms, corporations, law schools, recruiters, and attorneys. Our suite of data intelligence tools helps you with business development, firmographics, marketing, and data analysis. Our tools are popular with HR teams, talent acquisition/recruiters, business development, sales, and marketing teams.