Three Ways to Be More Authentic in Your Next Interview
Posted on by Marianne Nyland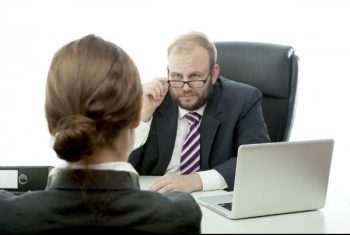 In high stress situations it can be challenging to remain authentic, especially if you feel that bringing your true self to the table won't be good enough. This is one of the reasons many job candidates come off as inauthentic during interviews—in an effort to put on the best "performance" they deliver the person they imagine the interviewers want to meet instead of their best real self. Let's take a look at a few ways to ensure you maintain your authentic self during your next job interview.
Center your values. Everyone wants to work with people who have integrity even if they don't necessarily share their worldview. When you're asked why you want to work for the law firm, consider giving them a value-driven answer. For example, if you're applying for a position at a family law firm, you might mention how you value helping families come to amicable agreements even when they're in conflict.
Forget about perfection. No one wants to show off their flaws but everyone has them. Presenting yourself as perfect will not necessarily help you win the job. Of course, you want to put your best face forward in an interview, but don't pretend that you've never made a serious mistake or exercised bad judgment. When you're asked to recount how you handled difficult situations in your career, don't shy away from mentioning a mistake you made but stress what you learned from it and how it informs the way you work today.
Make a connection. When you're worried about making a good impression, it's easy to forget to make a genuine connection. Try to remain present during the interview—don't let your mind wander. Listen closely and look for points where you can make a connection. For example, if someone mentions that they're part of the same sorority/fraternity as you, this can be an opportunity to let them know about this commonality.
Authentic candidates make a good impression based on their genuine self while improving their chances of getting hired.